COVID-19 will have a devastating impact on marginalized children. In times of crisis like this pandemic, children are the ones who suffer the most . Child refugees around the world, who already face extreme challenges and lack of access to critical resources on a daily basis, will face even more devastating impacts exacerbated by the coronavirus, with many forgoing education to become laborers and provide for their families in this time of need. 
One example of a community facing these challenges is the Zaatari Refugee Camp in Jordan. According to the UNHCR, the camp hosts nearly 80,000 refugees who have been forced to flee the war in Syria. And per recent reporting from Al Jazeera, the majority of those at Zaatari are  children – with 60% of the camp's population under 24 years old. These young people, like others around the world, are adapting to this reality. Some are shifting to remote learning through classes on TV or lessons sent by phone, but living in a refugee camp, they face even harsher challenges than the average child. Below, in their own words, some of these children share what their lives have been like living in the camp during the pandemic now that they no longer have critical access to school (all photos courtesy of Moises Sama):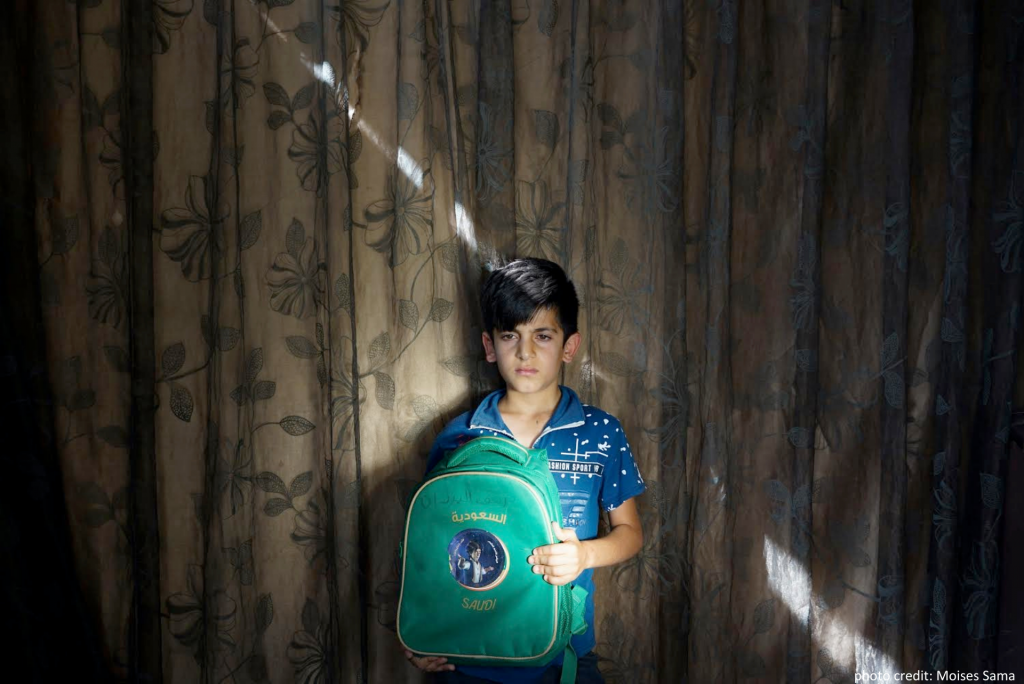 "I miss school. I miss my teacher. I like him a lot – he teaches us well. But what can you do?' – Ali Baradan,  10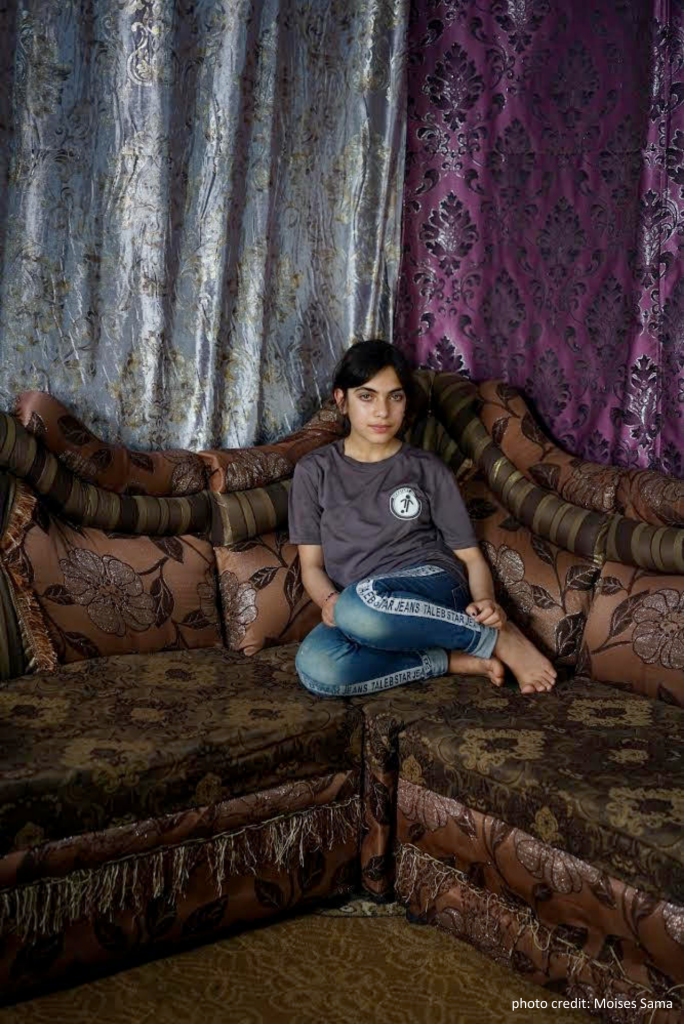 "It's boring. You have to stay at home you can't go out. There's no school. I love to play football and now I can't play." – Tuqa Baradan, 12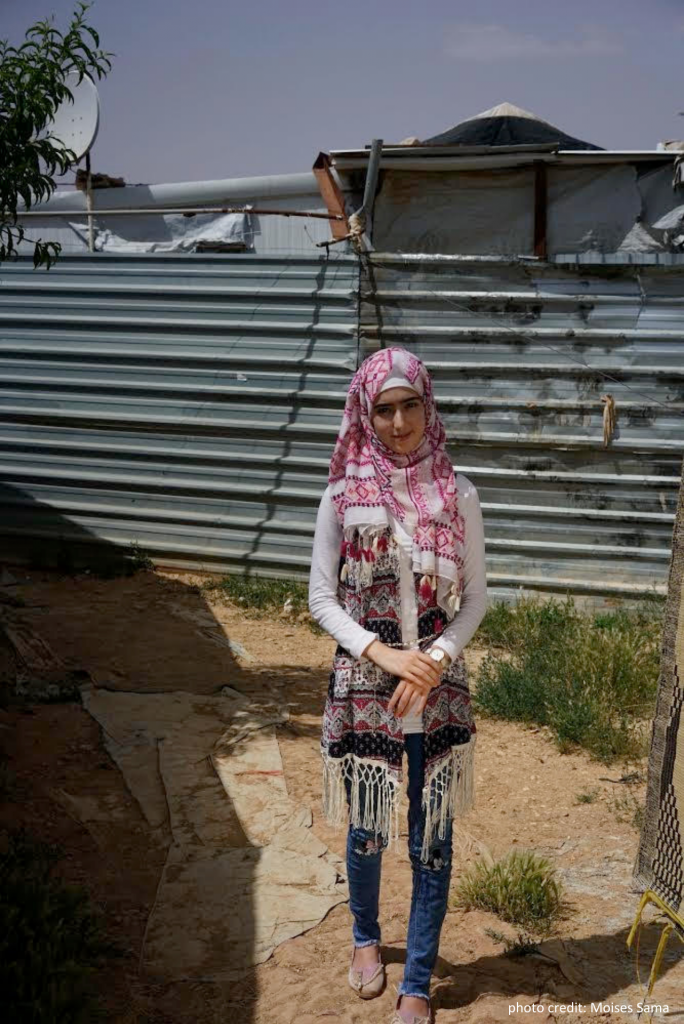 "When the coronavirus appeared they shut down all the classrooms in Jordan and we didn't have teachers we could interact with anymore… Before the coronavirus I was starting to do charity work with children with cancer… that was put on hold." – Taima'a al-Hariri, 17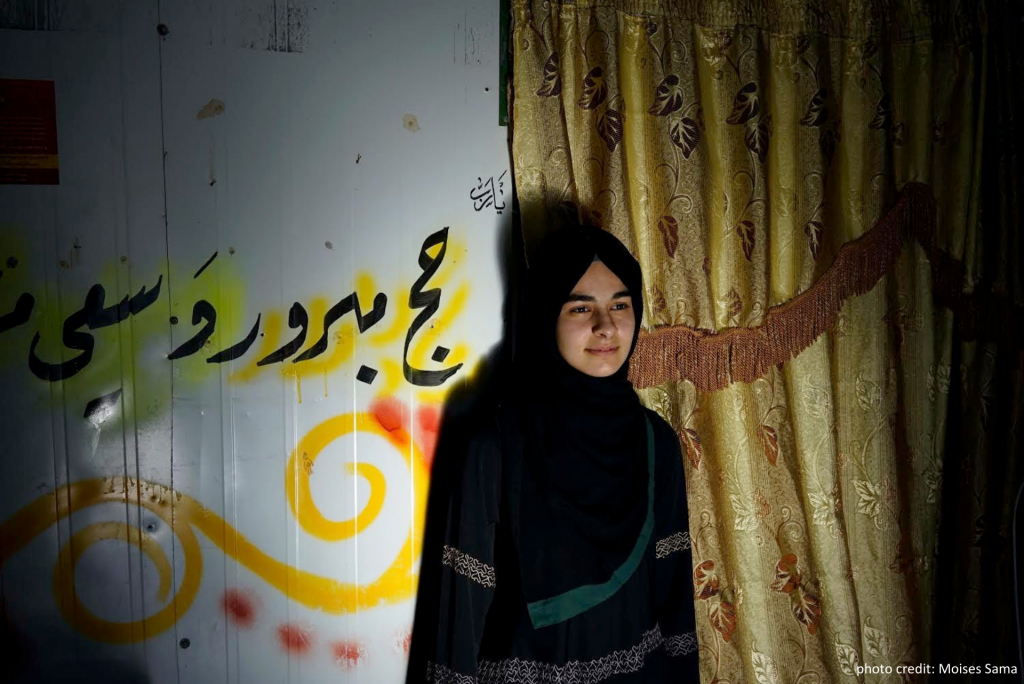 "The coronavirus limits my movement in and out of the house. Not going to see my friends is what I miss the most… Not having a teacher in front of you is very hard. If you have a teacher there you can understand and ask questions…. but then I said to myself 'I'm going to have to work hard to succeed. It wasn't an easy challenge but I tried and tried again and I adapted." – Shaza al-Hariri,  17
We know that children living in refugee camps such as Zaatari are faced with inadequate access to resources such as education, healthcare and sanitation, but the pandemic makes these challenges even more difficult. With families struggling to provide, starvation will become a greater threat to the livelihood of these children than the pandemic itself. 
We all must demand more from our leaders so that the most marginalized communities are not the ones suffering the most. We must demand access to quality education, a fair share of financial support, and more resources such as a global social protection fund that will help sustain child refugees and ensure they have promising futures. We must, it is the least we can do on behalf of the children of Zaatari.