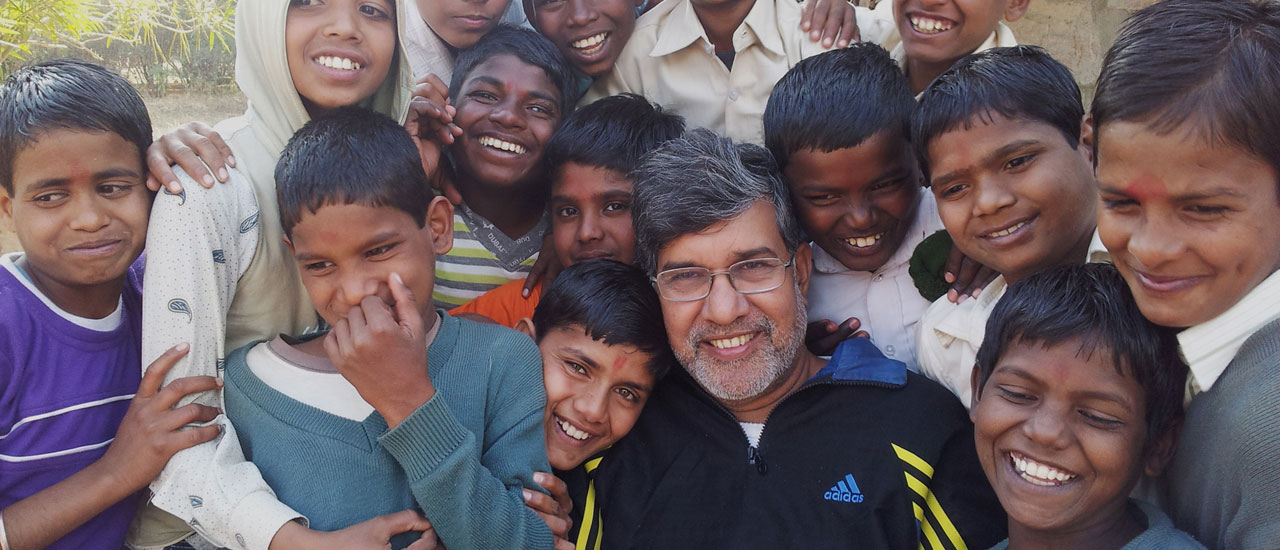 The Kailash Satyarthi Children's Foundation envisions a world where all children are free to be children.
To make this a reality, we are scaling Kailash Satyarthi's almost 4 decades of work at both the grassroots and global policy level. His lessons learned guide the Foundation to engage children and young people as part of the solution, build greater collaboration between governments, business and communities, ensure effective national and international laws, scale know-how and successful practice and create partnerships with key stakeholders.
The Kailash Satyarthi Children's Foundation US is dedicated to eradicating child labor and child exploitation by educating and mobilizing the public, engaging the private sector to prioritize children in their business models, building capacity of partners on the ground and advocating for the protection of children in national and international policies.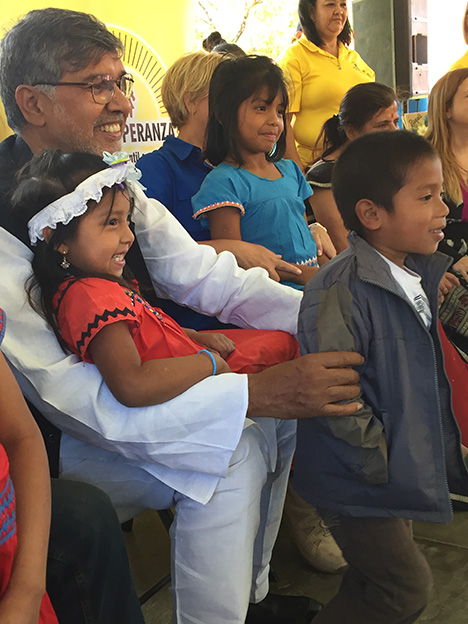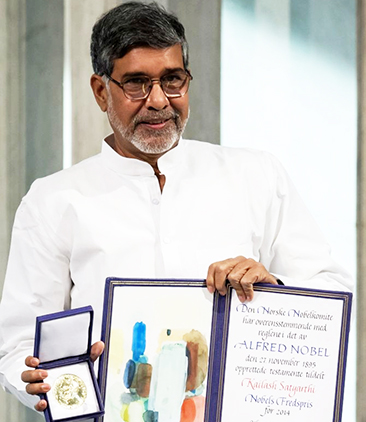 Kailash Satyarthi has been a tireless advocate of children's rights for over three decades. In 2014, he was jointly awarded the Nobel Peace Prize for "struggle against the suppression of children and young people and for the right of all children to education."
Mr. Satyarthi and the grassroots movement founded by him, Bachpan Bachao Andolan (Save the Childhood Movement), have liberated more than 100,000 children from exploitation and developed a successful model for their education and rehabilitation. He has been at the forefront of driving child related agendas into the United Nations Sustainable Development Goals (SDGs). He has also highlighted the need of governments to prioritize the child related SDGs and put children first.
As a global campaigner for children's rights, Kailash Satyarthi founded the Global March Against Child Labor, the largest civil society network for the most exploited children. The 1998 march covered 80,000 kms across 103 countries and culminated in the unanimous adoption of the ILO Convention 182 on the Worst Forms of Child Labor.
He is also the founding president of the Global Campaign for Education, an exemplar civil society movement working to end the global education crisis, and GoodWeave International, which raises consumer awareness and positive action in the carpet industry.
To fulfil his vision of a world free of violence against children, where all children are free to be children, Mr. Satyarthi established the Kailash Satyarthi Children's Foundation.
Currently, Mr. Satyarthi is spearheading the 100 Million campaign which aims to inspire and mobilize young people to stand up and act for their own rights and the rights of their peers, and to achieve the world's biggest youth mobilization to end violence against children, eradicate child labor and ensure education.