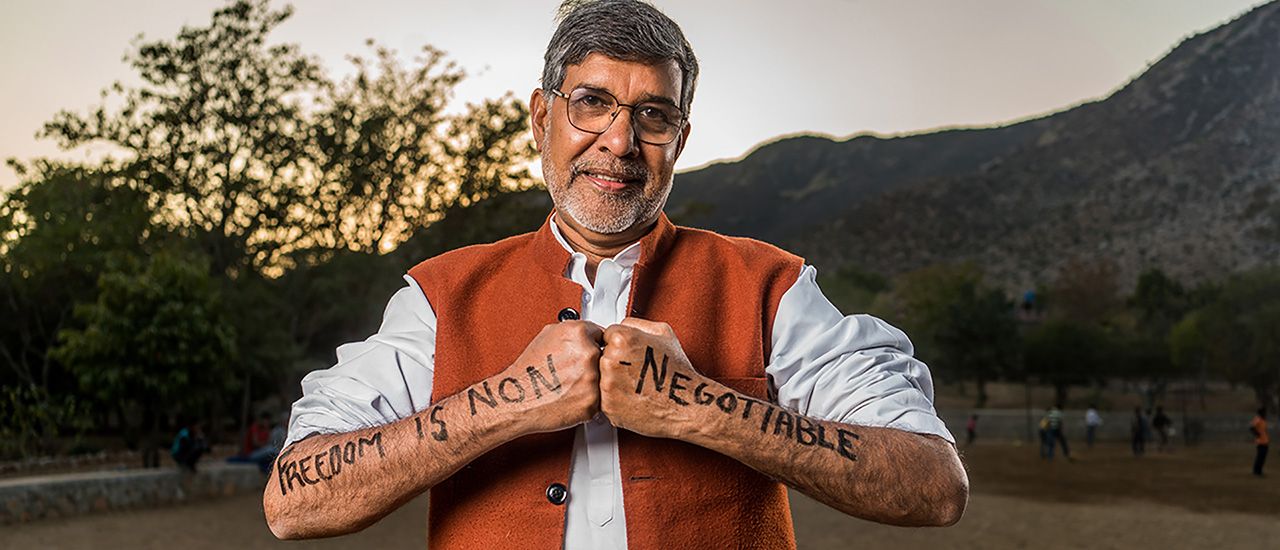 You may ask, what can just one person do?
Let me tell you a story I remember from my childhood. A terrible fire had broken out. All the animals were running away, including the lion, the king of the forest. Suddenly, the lion saw a tiny hummingbird rushing toward the fire. He asked the bird, "What are you doing?" To the lion's surprise, the bird replied, "I'm on my way to extinguish the fire." He laughed and said, "How can you kill the fire with just one drop of water in your beak?" The bird was adamant and said, "But I am doing my bit." ~ Indian folktale recounted by Kailash Satyarthi, 2014 Nobel Peace Prize acceptance speech
The hummingbird believed that she had a responsibility to do her part. Join us and do your part to help ensure every child is free to be a child.