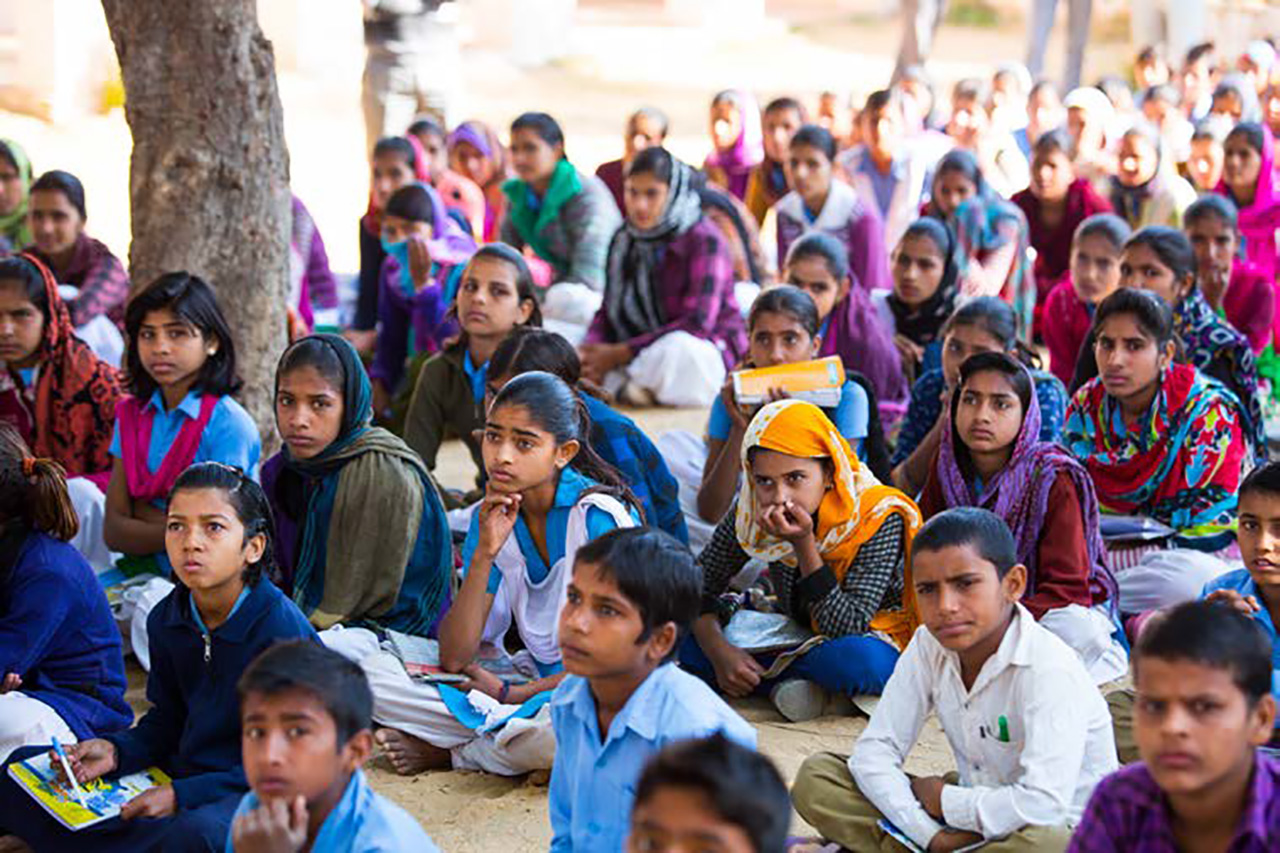 Policy
We work to strengthen policy, share research and practical solutions to build the capacity of governments, businesses and communities in creating a child-friendly world.
Laureates and Leaders for Children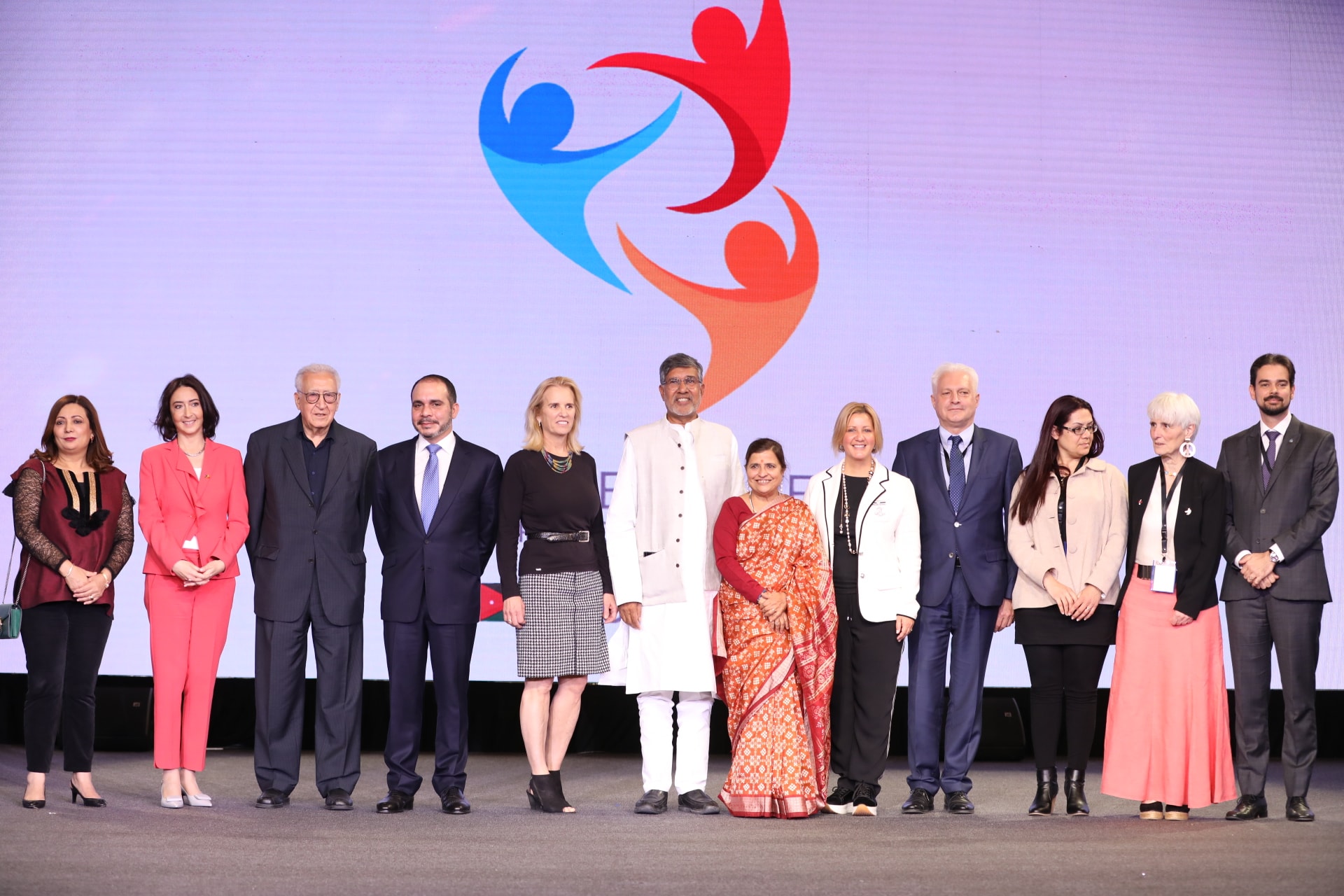 Recognizing the change that could be brought to the lives of children around the world if the visionaries from various fields worked together, Kailash Satyarthi envisioned Nobel Laureates and world leaders working together to fight for the freedom and dignity for every child in the world.
Laureates and Leaders for Children convenes biennially for a summit hosted around the world to address the most pressing needs of all children and develop strategies to put their welfare on the global forefront. They work to accelerate progress against child exploitation, build a global action plan and invest in innovation for children.
The first Laureates and Leaders Summit for Children, hosted by the President of India in December 2016 concluded with a charter for children, the Will for Children. The second Summit was held under the patronage of His Majesty King Abdullah II in Jordan in 2018 and culminated with the Dead Sea Declaration, a global call to action asking for urgent action for children's' rights. In 2020, the virtual summit discussed the impact of COVID-19 on the already dire situation facing the most marginalized children of the world, and focused on the role of government engagement and commitments in the lead-up to the UN General Assembly.
PRACTICE
We engage with children and stakeholders in communities for promoting a child-friendly environment.
Child Friendly Villages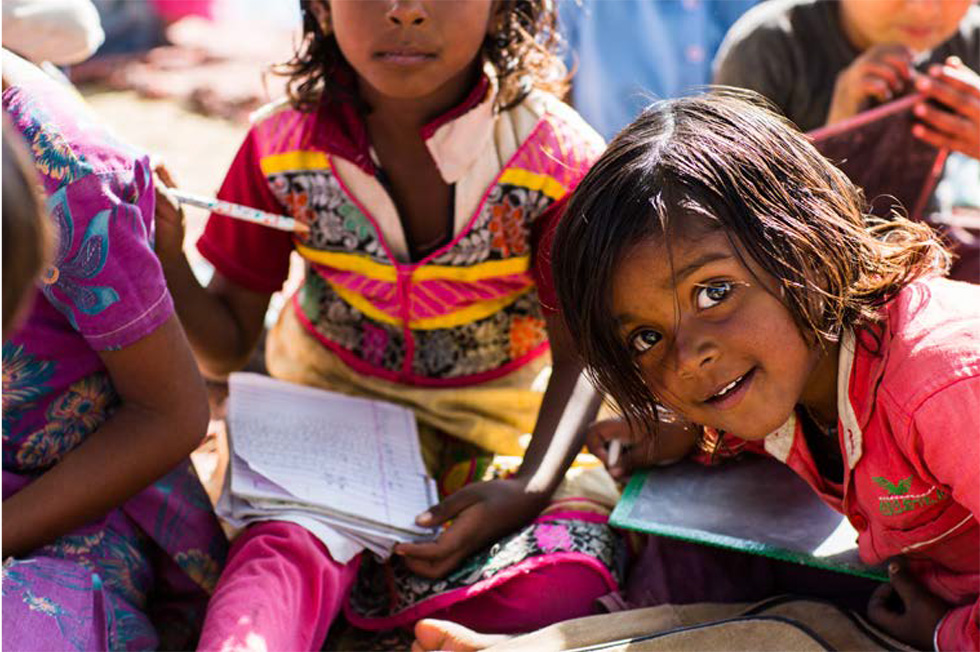 Child Friendly Villages (Bal Mitra Gram)
The Child Friendly Village is a unique preventive model of youth empowerment and village development that protects children from trafficking, child labor and child marriages by ensuring their rights, wellbeing and voices are central to the village community.
This is done successfully by involving the local community and the participation of children themselves through the creation and forming of a children's council (Bal Panchayat).
The uniqueness of the Child Friendly Village initiative lies in the active participation by village children and in creating a legitimate democratic space for children in the village governance structure (panchayats), communities, schools and families. It helps to address deep-rooted problems of child labor and other social issues in the village such as child marriage and alcoholism through activities initiated by children and creates a culture that values education.  The model builds village infrastructure through access to central and state government programs while ensuring a long term sustainable future.
Child Friendly Villages are a practical demonstration of child rights at the grassroots level.
---
Child Friendly Communities
(Bal Mitra Mandal)
Inspired by the Child Friendly Villages, BMMs aim to implement the same concept in urban communities where children are actively engaged in various programs and sessions which help them build leadership skills and empower them to advocate for their own rights. BMMs in association with organizations like Each One Teach One, provide quality academic support to children through remedial classes to mainstream them into the formal education system.
PEOPLE
We engage, inspire and mobilize diverse groups to free children from slavery and exploitation.
100 Million Campaign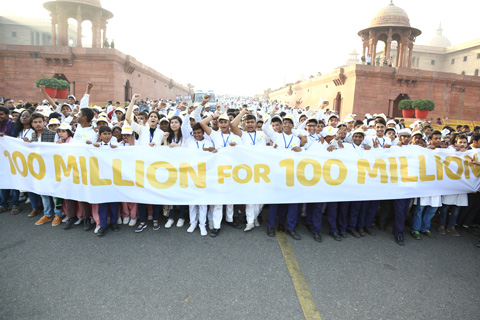 The 100 Million for 100 Million campaign aims to be the largest youth mobilization movement in history by creating a call to action for a world where all young people are free, safe, and educated. The campaign will support 100 million young people to learn about their own rights and the lives of other children around the world who live in unimaginable situations caused by conflict, exploitation, and extreme poverty.
Inspired by the strength and impact of former child slaves who have now become successful rescuers themselves, 100 Million supports youth activists around the world to stand up for the most marginalized children and young people and helps them to mobilize to end violence against children, eradicate child labor, and ensure education, they can break the cycles of illiteracy, poverty and violence so that every young person in the world has the chance to fulfill their potential. Through supporting and empowering youth for youth mobilization, the campaign works to increase global compassion and understanding, and create a world where all young people are safe and learning in school not earning to survive.
Central to the campaign is a strong and vibrant youth network of young people ages 13 to 25 across the globe. In the U.S., we have built a National Campaign Group composed of representatives from colleges and universities across the country. These young people are integral to our efforts in the U.S. and lead and advocate for young people in the U.S. and around the world.
Bharat Yatra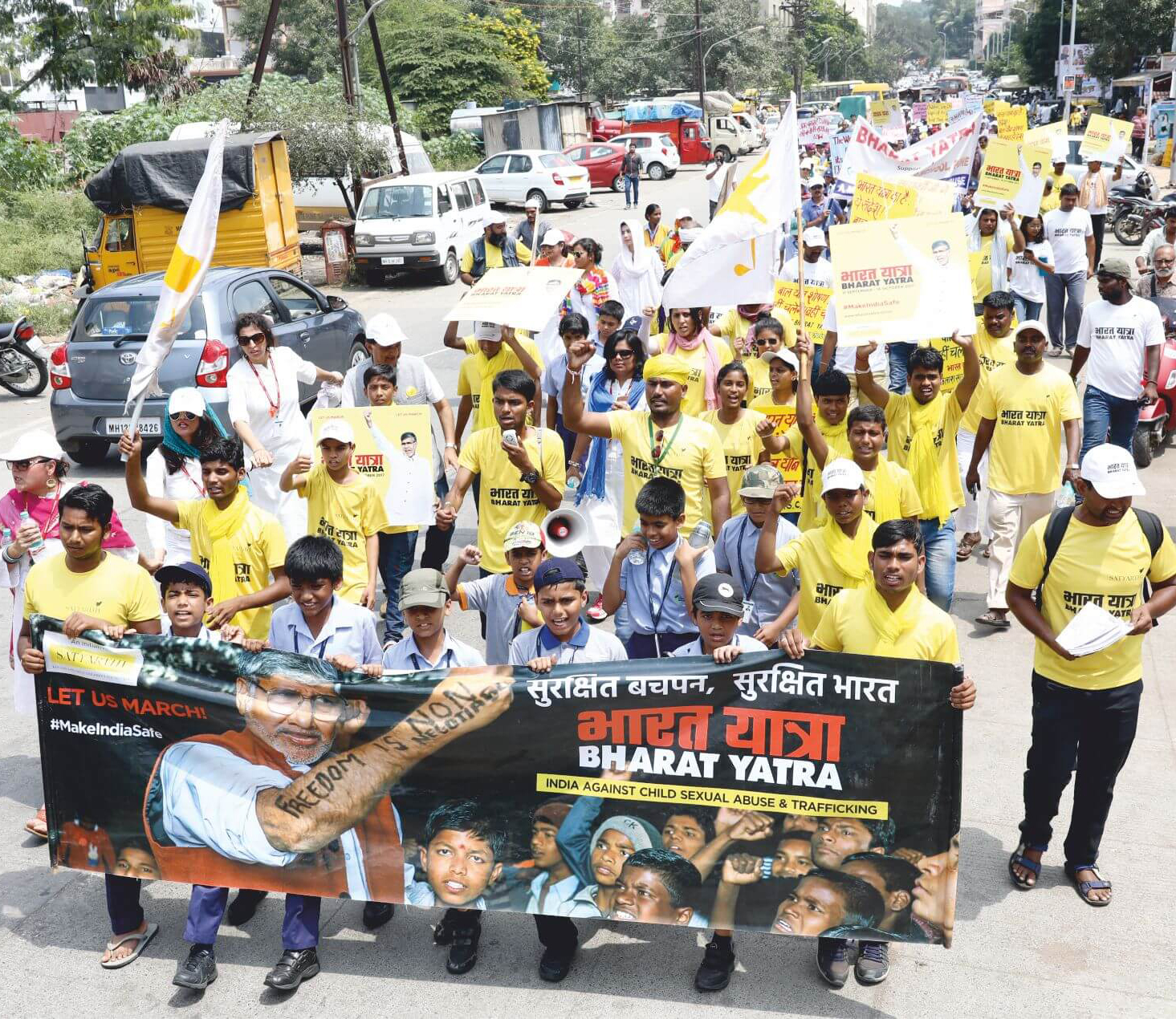 On September 11, 2017 Kailash Satyarthi, along with hundreds of youth, launched the Bharat Yatra, an 11,000 km march across 22 Indian states in 35 days, which sparked a national dialogue on child trafficking and sexual abuse. More than 800,000 people participated in 200 plus events that took place across India engaging young people, government officials, policy makers, faith leaders, civil society organizations, law enforcement personnel, teachers, students, the media, business leaders and the public at large all calling for the prioritization of children in India's national and state policies. In just 4 months, the Yatra resulted in more than 1.4 million people pledging to make India safe for children. The Bharat Yatra is part of the global 100 Million Campaign, a global youth mobilization initiative working to ensure every child is free, safe and educated.