Learning from our experience on the ground, we work with partners and passionate actors for the rights of children everywhere to achieve innovative and impactful policy and systems change, at every level.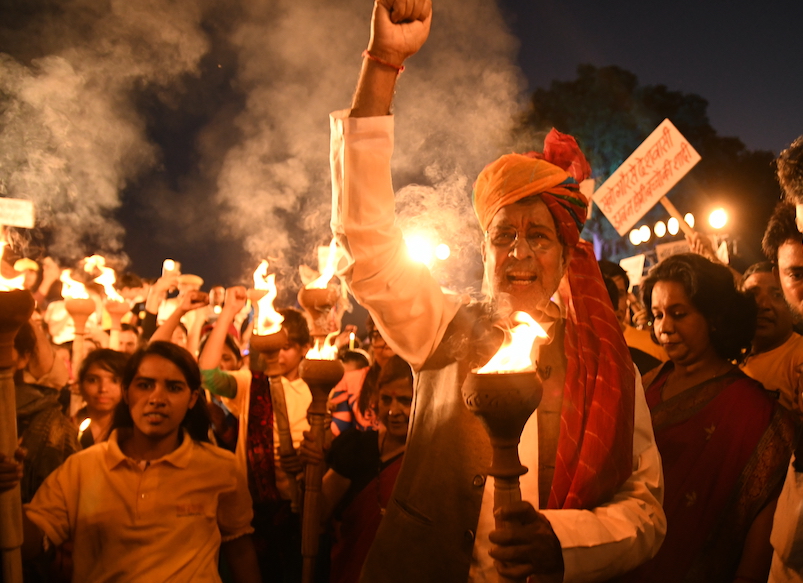 CHILD MARRIAGE FREE INDIA
Child marriage is a a violence against children, yet poverty, inequality, and outdated societal norms all contribute to a situation where girls, and sometimes boys, are still married under 18, and many under the age of 15. One third of all child brides in the world are in India, where at least 1.5 million girls under 18 get married each year, despite child marriage being illegal.
We are working to end child marriage in India by supporting women and girls across the country, who are leading the 'Child Marriage Free India' campaign, with initial financing provided by KSCF US. Launched by more than 70,000 women leaders in thousands of villages and communities in October 2022, Child Marriage Free India seeks to more than halve the rate of child marriage in India by 2025 – from 23.3% to 10%.
LAUREATES AND LEADERS FOR CHILDREN
Laureates and Leaders for Children is a growing movement of visionary leaders across diverse fields of expertise and influence, committed to working together to inspire the international community to globalize compassion for the world's most vulnerable children. Initially convened by Nobel Peace Laureate Kailash Satyarthi, Laureates and Leaders for Children was formally established in 2016 following commitments and actions taken for the benefit of marginalized children by the Nobel Laureate Class of 2014. KSCF US continues to host the global team which supports Laureates and Leaders for Children.
Laureates and Leaders for Children has since grown its network of Nobel Laureates and world leaders to become an internationally influential platform for the rights of children to be free, safe, and educated, everywhere.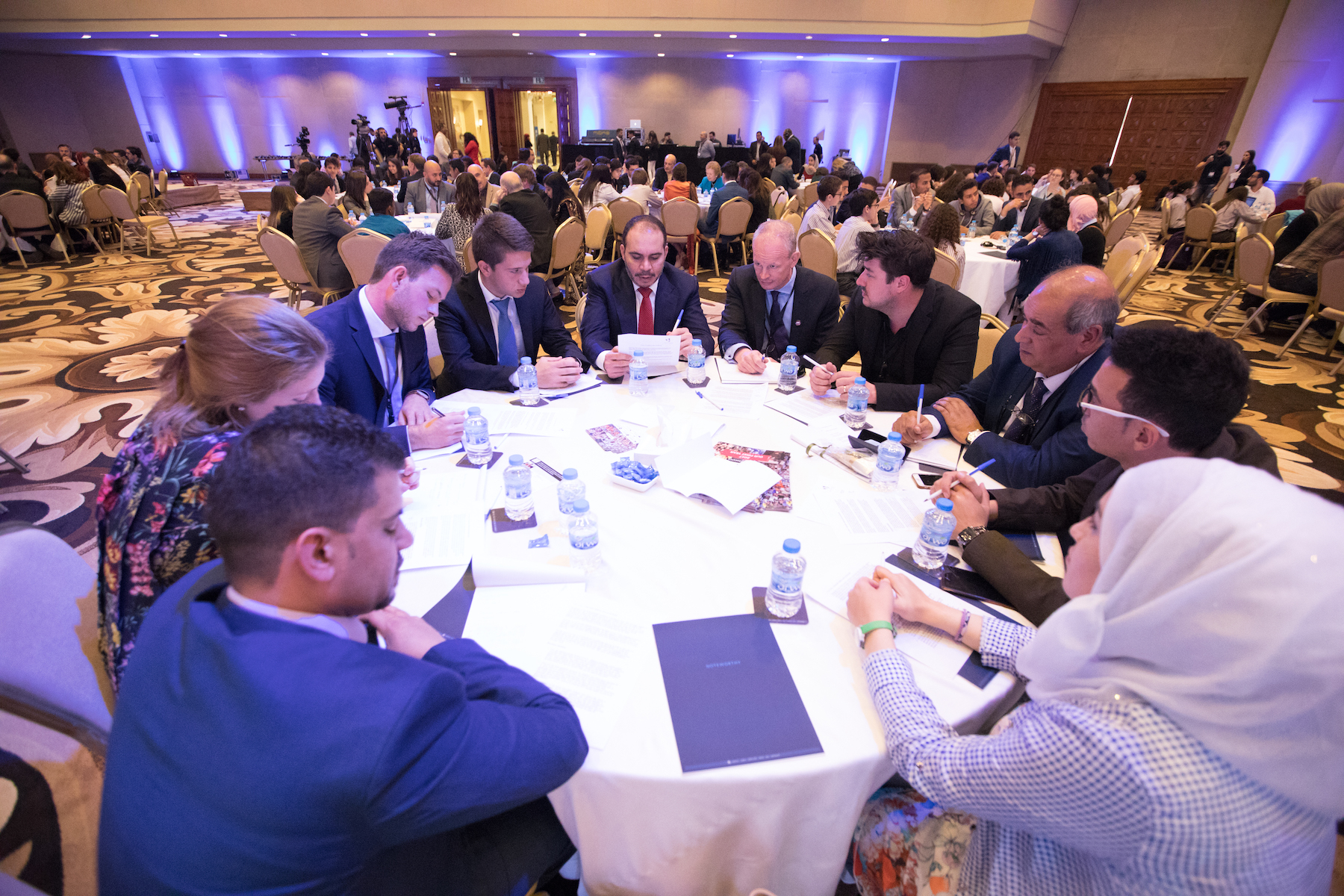 Critical advocacy areas which have emerged since 2016 include the rights of forcibly displaced children (Dead Sea Summit, Jordan), the rights of the most marginalized children during the COVID-19 pandemic (Fair Share for Children Summit), and child labor (Fair Share to End Child Labour campaign). At present, Laureates and Leaders for Children is calling for Justice for Africa's Children: despite unprecedented global wealth, more African children are in child labor and out of school today than at the start of the Sustainable Development Goals in 2015. 95 Nobel Laureates and world leaders have called for an end to the enormous injustice against African children, and in September 2022 Laureates and Leaders for Children hosted a packed side event during the UN General Assembly. A report identifying the scale and nature of the multiple discriminations and injustices against African children is due to be published at the end of 2022.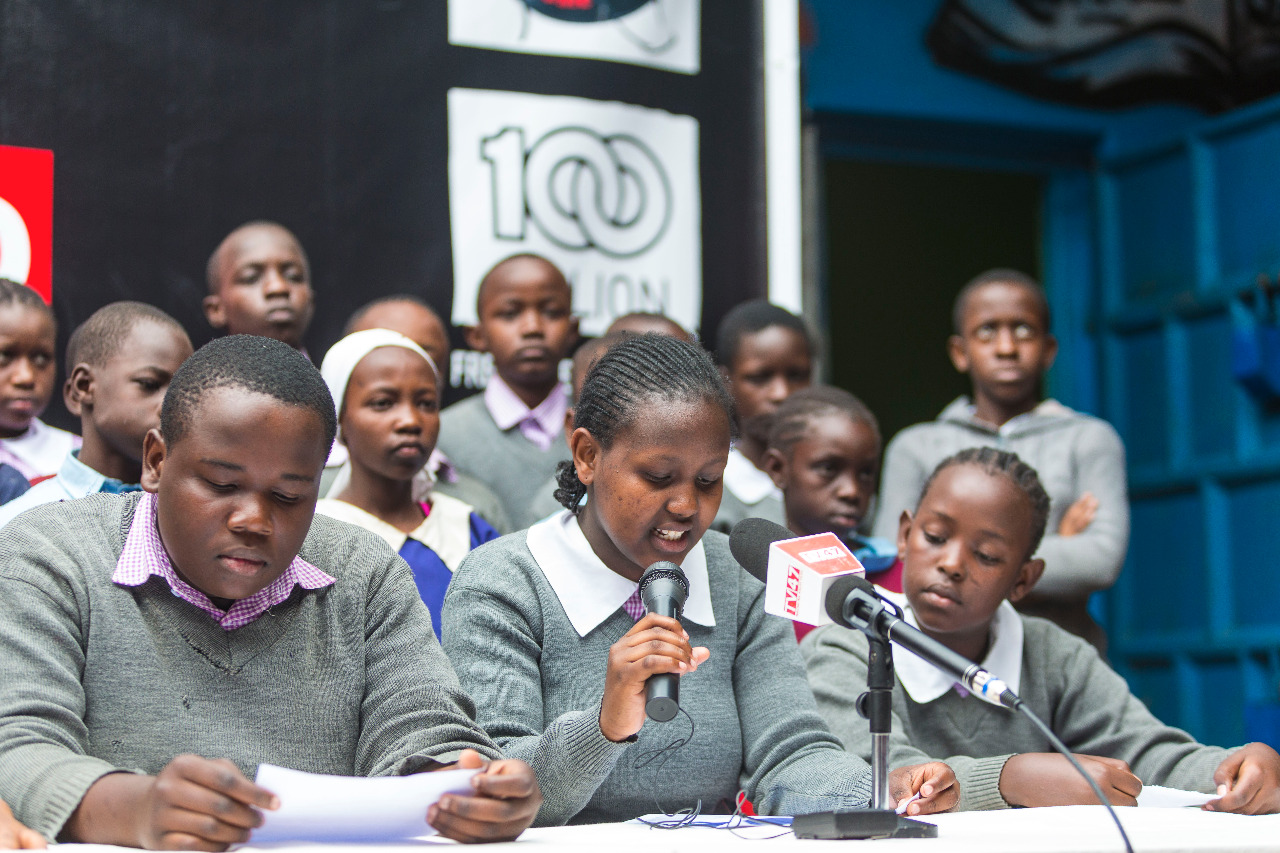 The 100 Million campaign is a youth-led call to action for a world where all young people are free, safe and educated. 100 Million supports young people to mobilize to end violence against children, eradicate child labour, and ensure education, breaking the cycles of illiteracy, poverty and violence for good.
Inspired by the powerful voices of young activists around the world who are leading change in their communities, the 100 Million campaign was launched in India at the end of 2016, by 6,000+ young people, standing side by side with Nobel Peace Laureate and renowned child rights activist, Kailash Satyarthi. With support from KSCF US, the campaign has worked to bring together impassioned young activists from every background to mobilize and advocate for the rights of the world's most excluded children.
The campaign has established itself in 35 countries on five continents by bringing together youth activists with NGOs and teacher unions and supporting their mobilization and advocacy activities with campaigning materials, policy briefings and face-to-face meetings.
100 Million has an active presence in the United States, with passionate youth activists from across the country leading the 100 Million US campaign.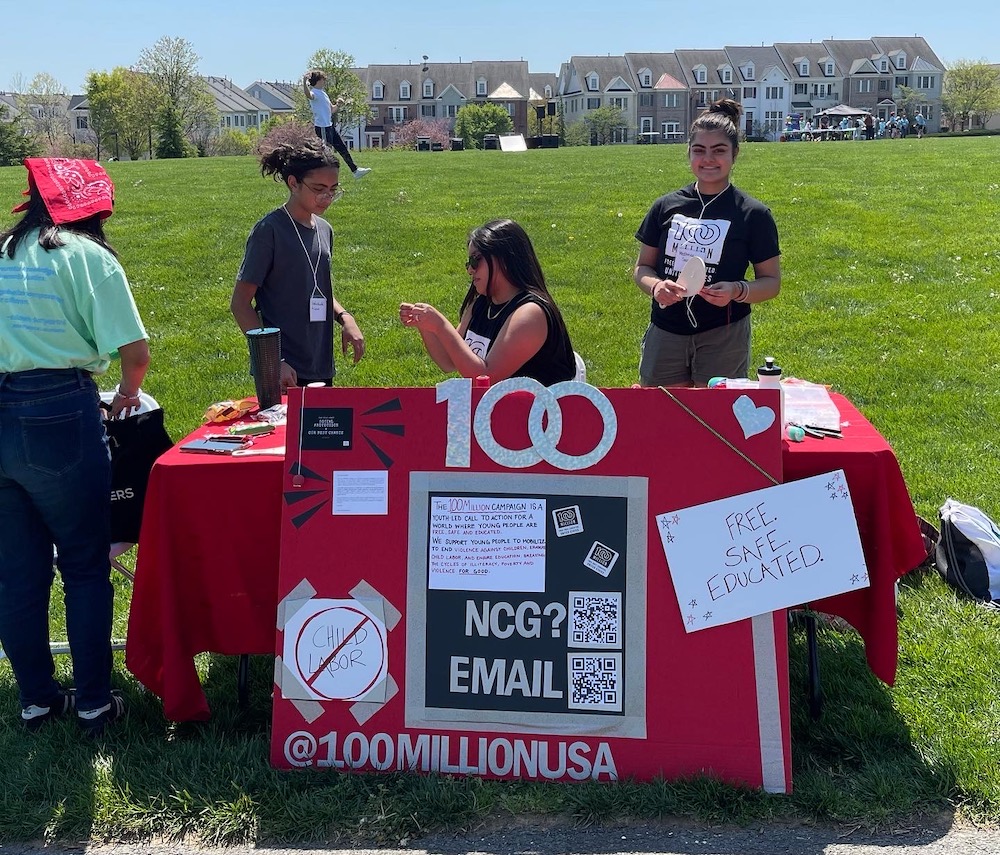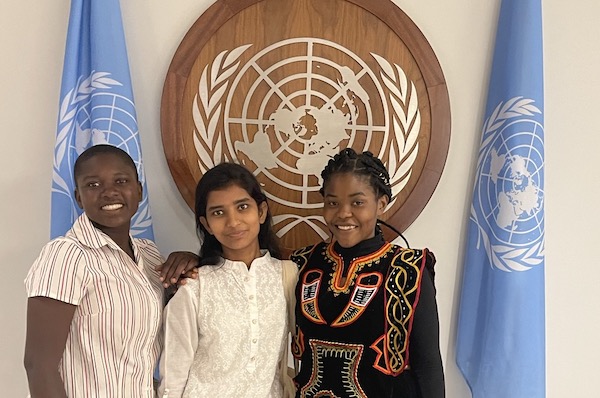 100 Million now has well-established partnerships with non-governmental organizations led by and/or defending the interests of children and young people. At the international level, these include the Global Students Forum (GSF), the All-Africa Students' Union (AASU), European Students' Union (ESU), the Organising Bureau of European School Student Unions (OBESSU), the Commonwealth Students' Association (CSA), Education International, and the Inter-Parliamentary Union (IPU). ​In 2020, the global campaign inaugurated its first board of trustees, with a supermajority of members under 30 and who between them represent over 50 million young people worldwide. In 2021, the Board of Trustees officially constituted a Foundation to govern the 100 Million campaign.