In September 2022, Kailash Satyarthi, the Steering Committee of Laureates and Leaders for Children, and a 100 Million campaign delegation of 17 child labor survivors and youth activists travelled to the UN General Assembly in New York to advocate for the rights of marginalized children worldwide.
Justice for Africa's Children
"I refuse to accept that this world is poor. I refuse to accept that we do not have the resources for Africa's children. This generation is not going to forgive us."
Kailash Satyarthi, Justice for Africa's Children, September 2022
Laureat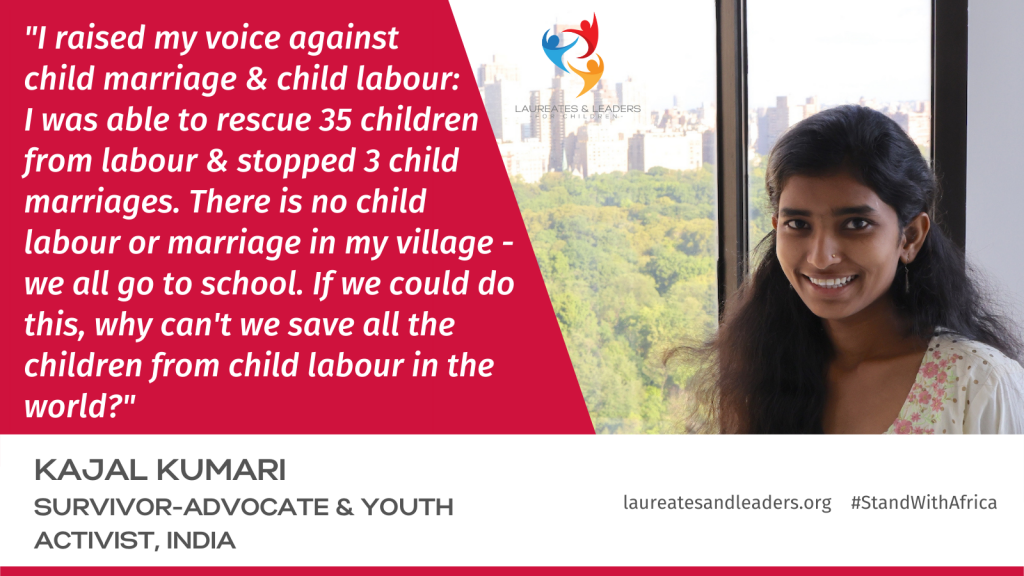 es and Leaders for Children hosted an overflowing UN side event, Justice for Africa's Children, building on its demands for A Fair Share for Children and a Fair Share to End Child Labor. In February, over 95 Nobel Laureates and world leaders called for Justice for Africa's Children. Africa now has more child laborers than the rest of the world combined, and has suffered from particular financial injustice throughout the global pandemic – leaving Africa's children further and further behind. Laureates and Leaders took its fight to the UN General Assembly, with survivor advocates Kinsu and Kajal (India), Daphine (Uganda), and Witney (Cameroon) speaking side by side with Nobel Peace Laureates Leymah Gbowee and Kailash Satyarthi, the former Prime Minister of Sweden Stefan Löfven, KSCF-US Board Member Kerry Kennedy, and many more, to a packed room of decision-makers and activists.
Youth activists and survivors speak truth to power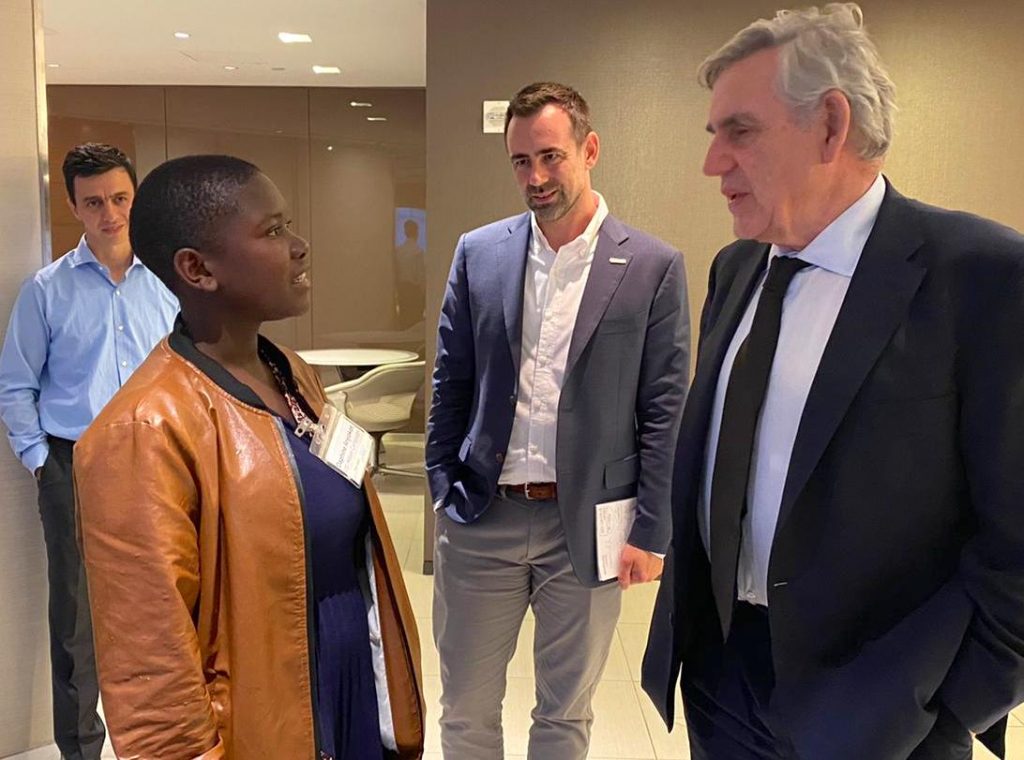 Survivors and youth leaders from India, Ghana, Austria, Kenya, Uganda, Cameroon, Namibia, and the United States took part in the UN's first ever Transforming Education Summit, with Daphine, now 17, talking to the UN Special Envoy for Global Education, former UK Prime Minister Gordon Brown, about her experience as a child labourer in the mineral mines of Uganda at just 8 years old (image right).
100 Million Trustee and Executive Director of the Global Student Forum, Sebastian Berger, closed the Transforming Education Summit, calling for serious funding to realize the right to education for all.